A unique present to mark a special occasion or special relationship in your life. Weddings, anniversaries, big birthdays or just to say you miss them!
We can alse use your Illustration to create a special card or stationery.
Prices depend on complexity. I will always try to create something that will suit your budget.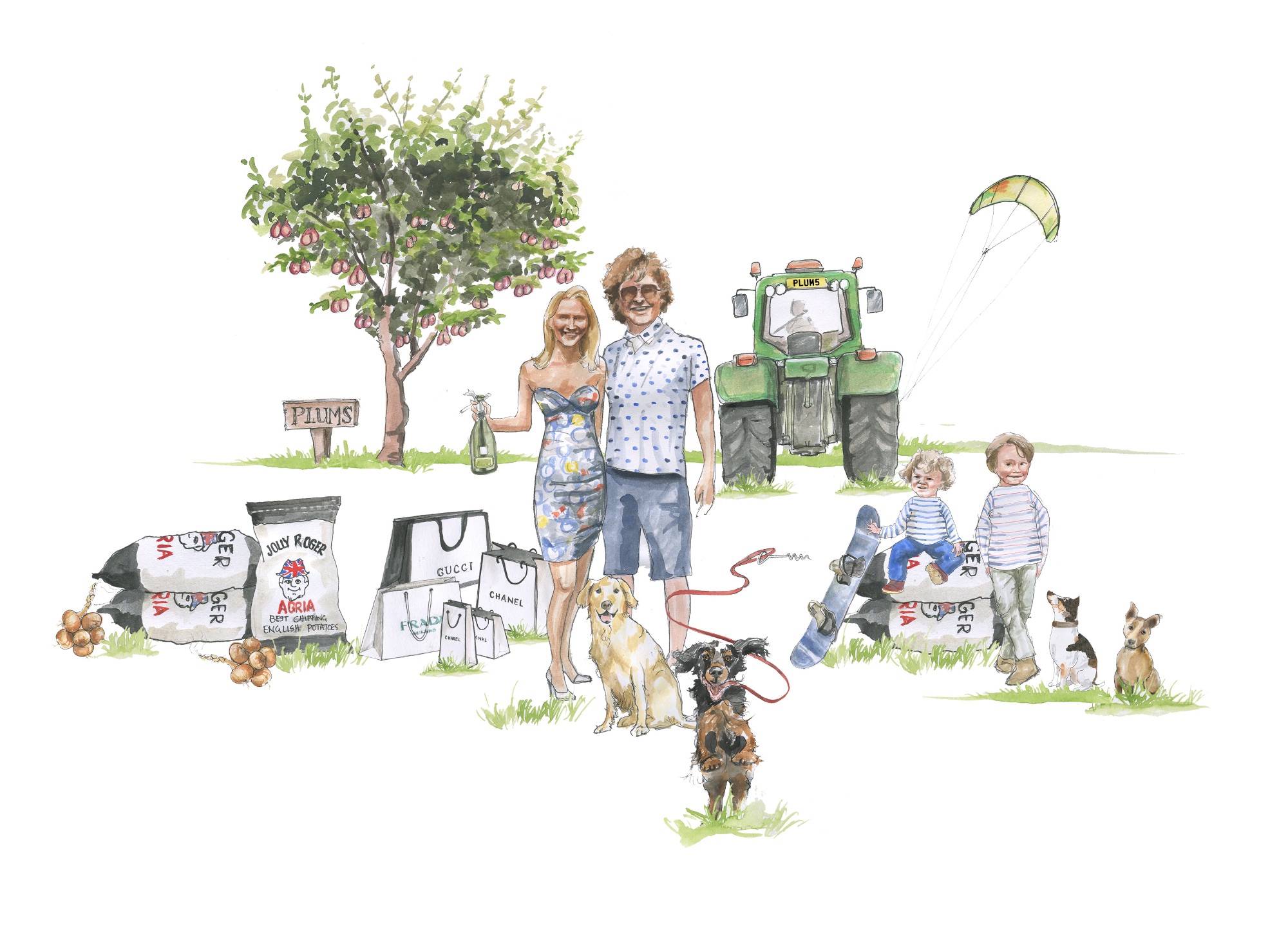 'Plums' - Large print of family
Similar £150 plus £10 for additional prints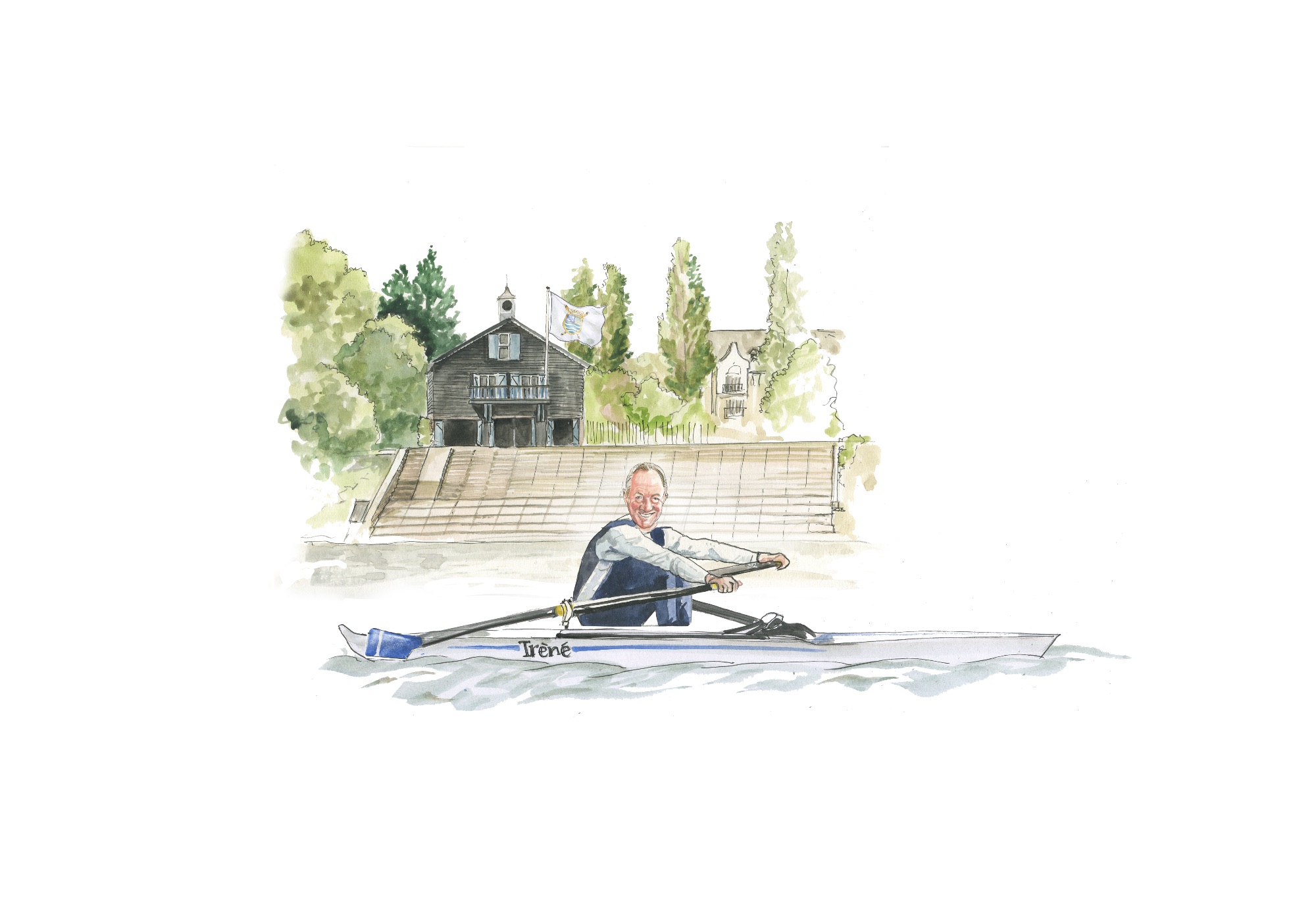 'Dad & Putney Rowing Club' - Large print
Similar £150 plus £10 for additional prints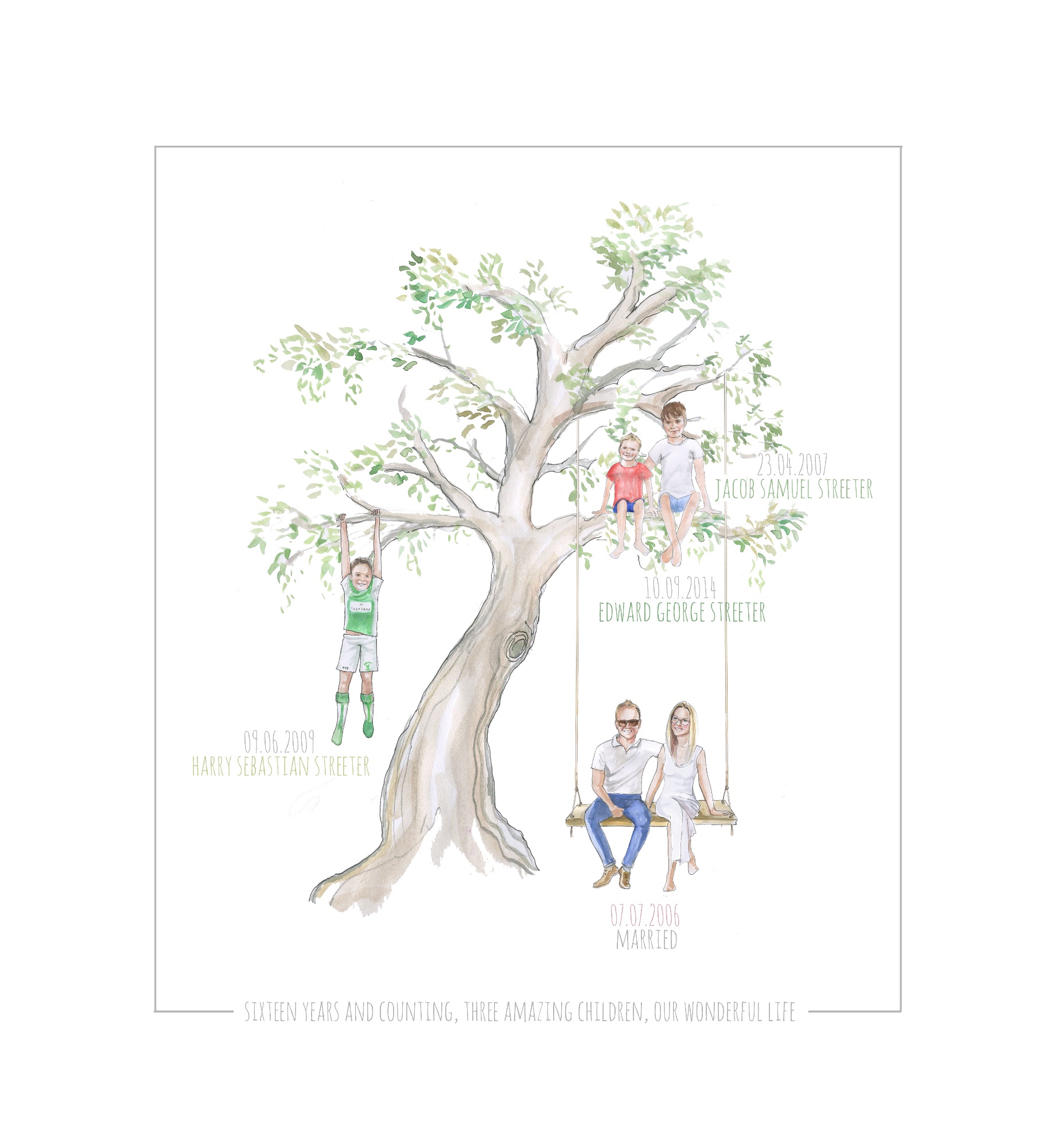 'Anniversary Tree' Large print framed in oak
£15o for print plus £75 for bespoke oak frame
"the Briston Family'
Similar print £85 plus £10 for additional prints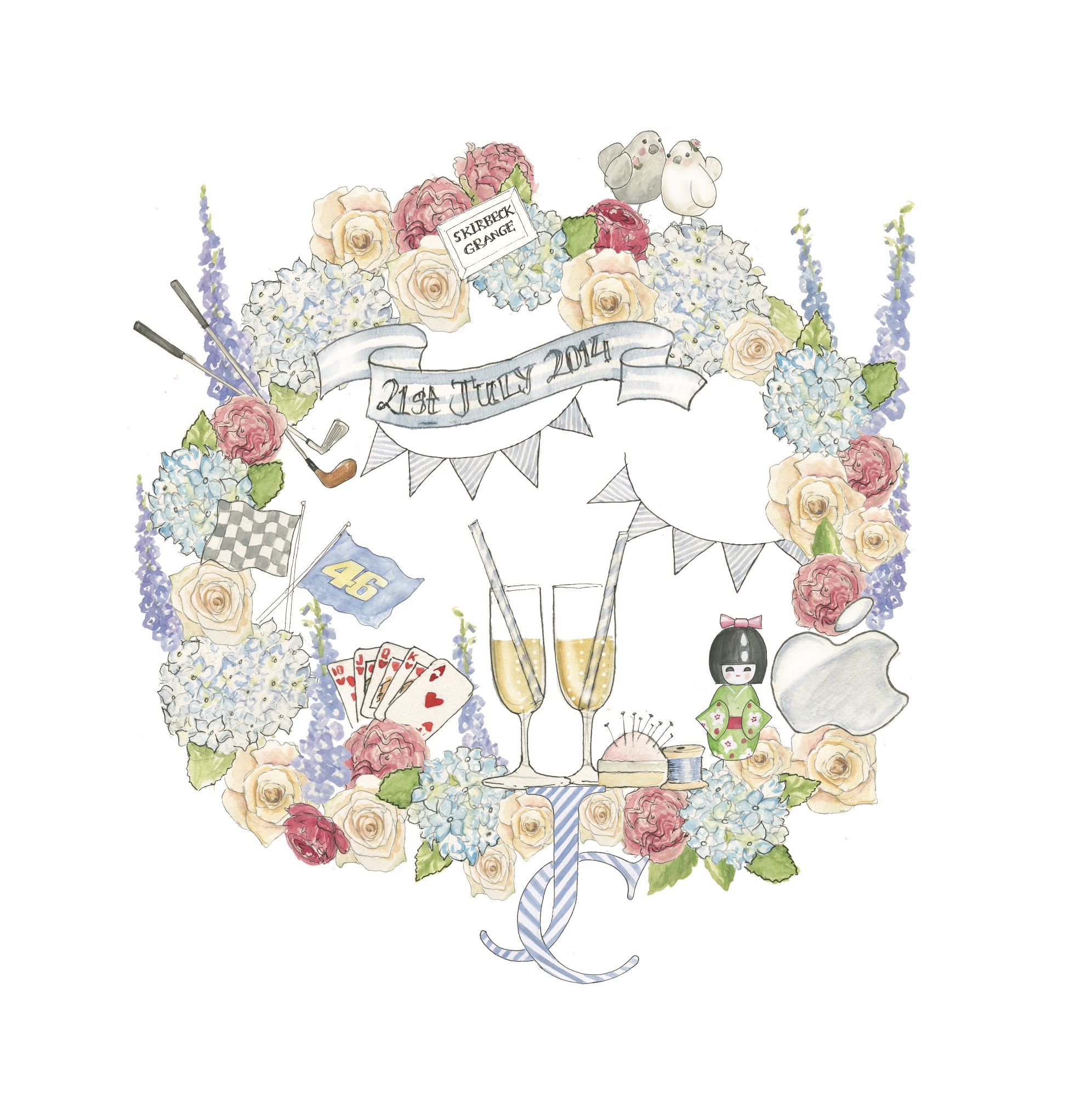 'Jack and Charlotte' - illustration
Illustration also used on stationery - £165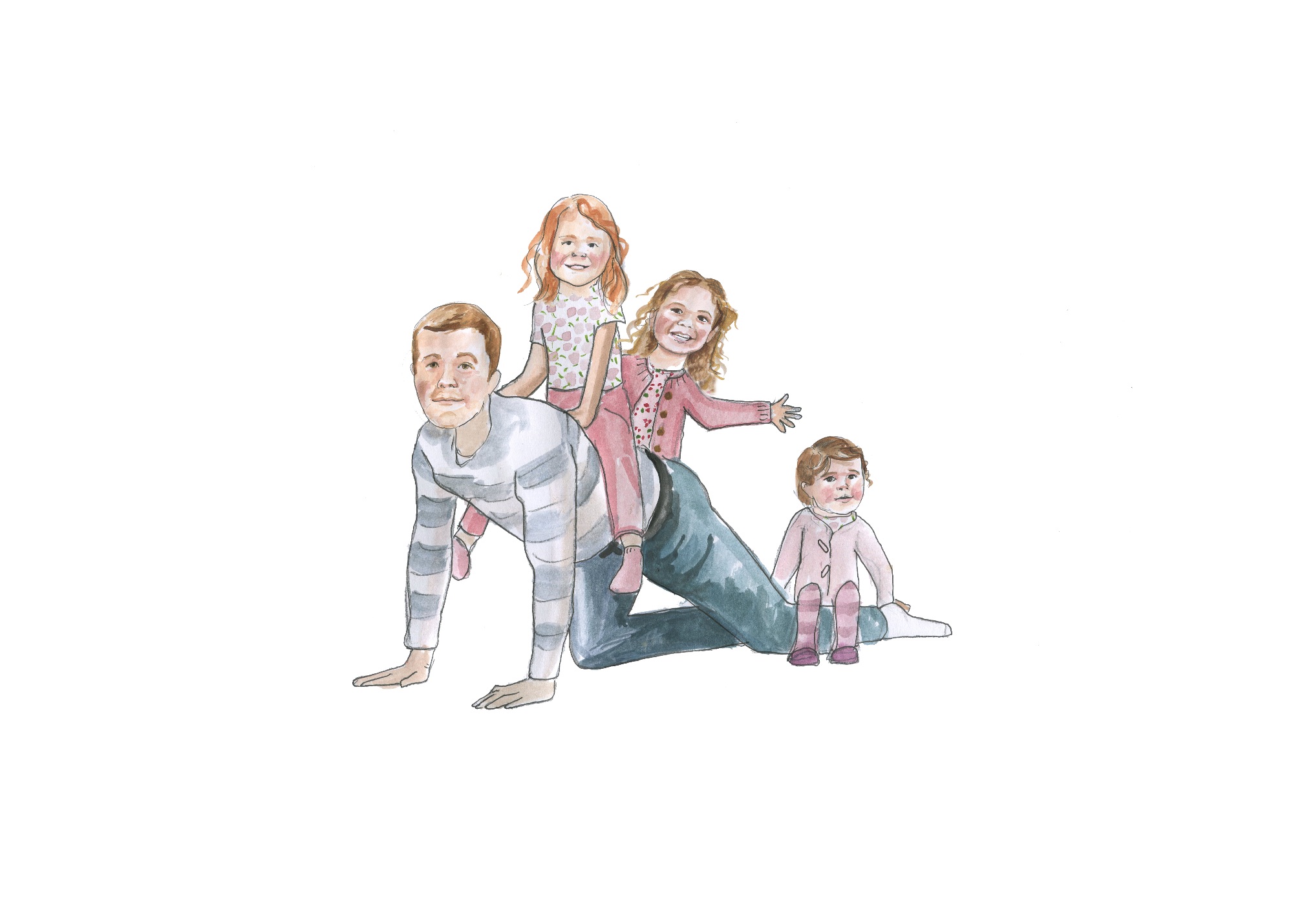 'Dad with the girls'
Similar print £85 plus £10 for additional prints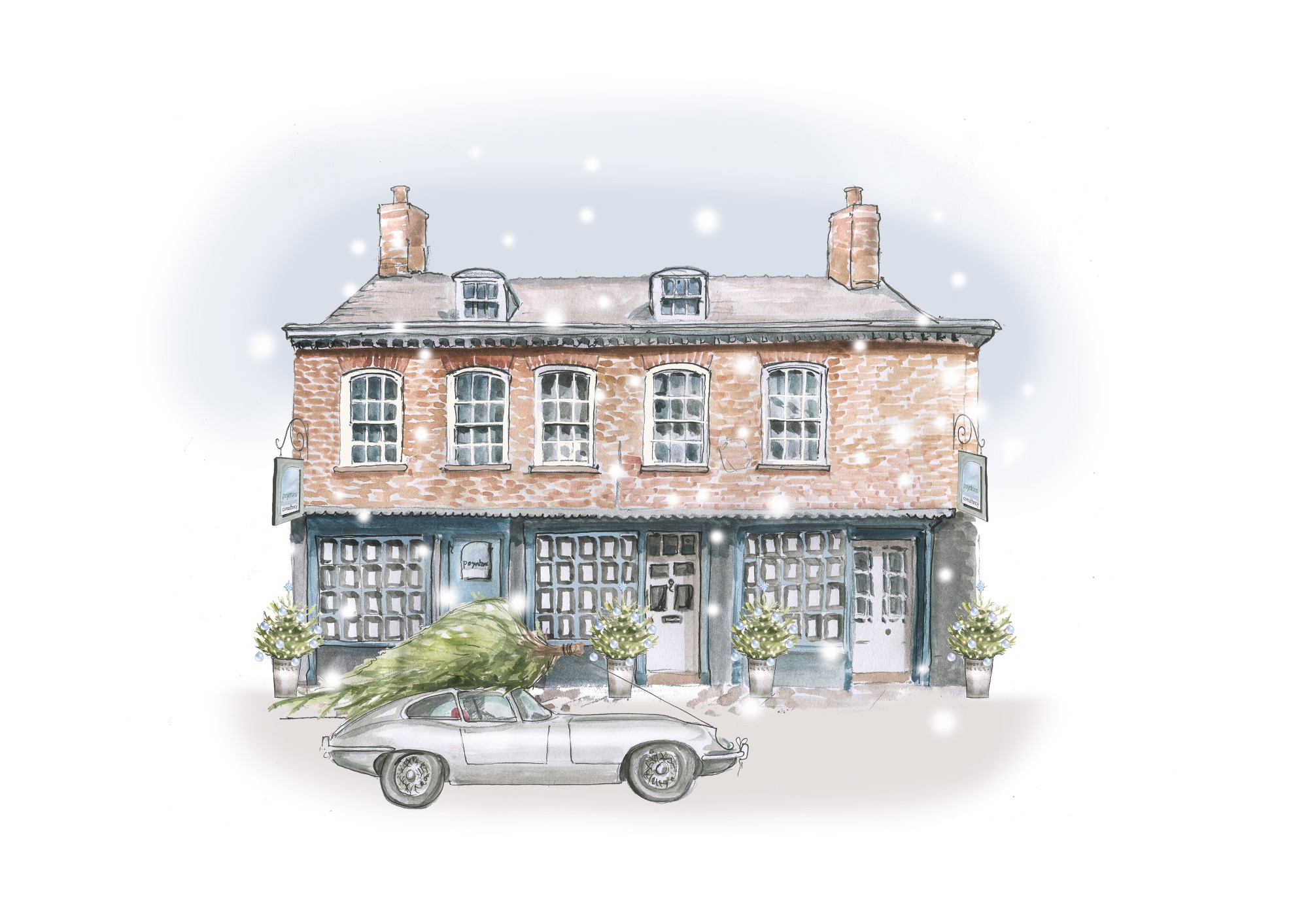 'Poynton'
£130 - used on Christmas cards and renewed with different cars each year
School Leavers Prints
36 children illustrated separately. £200 for illustrations and £10 for additional prints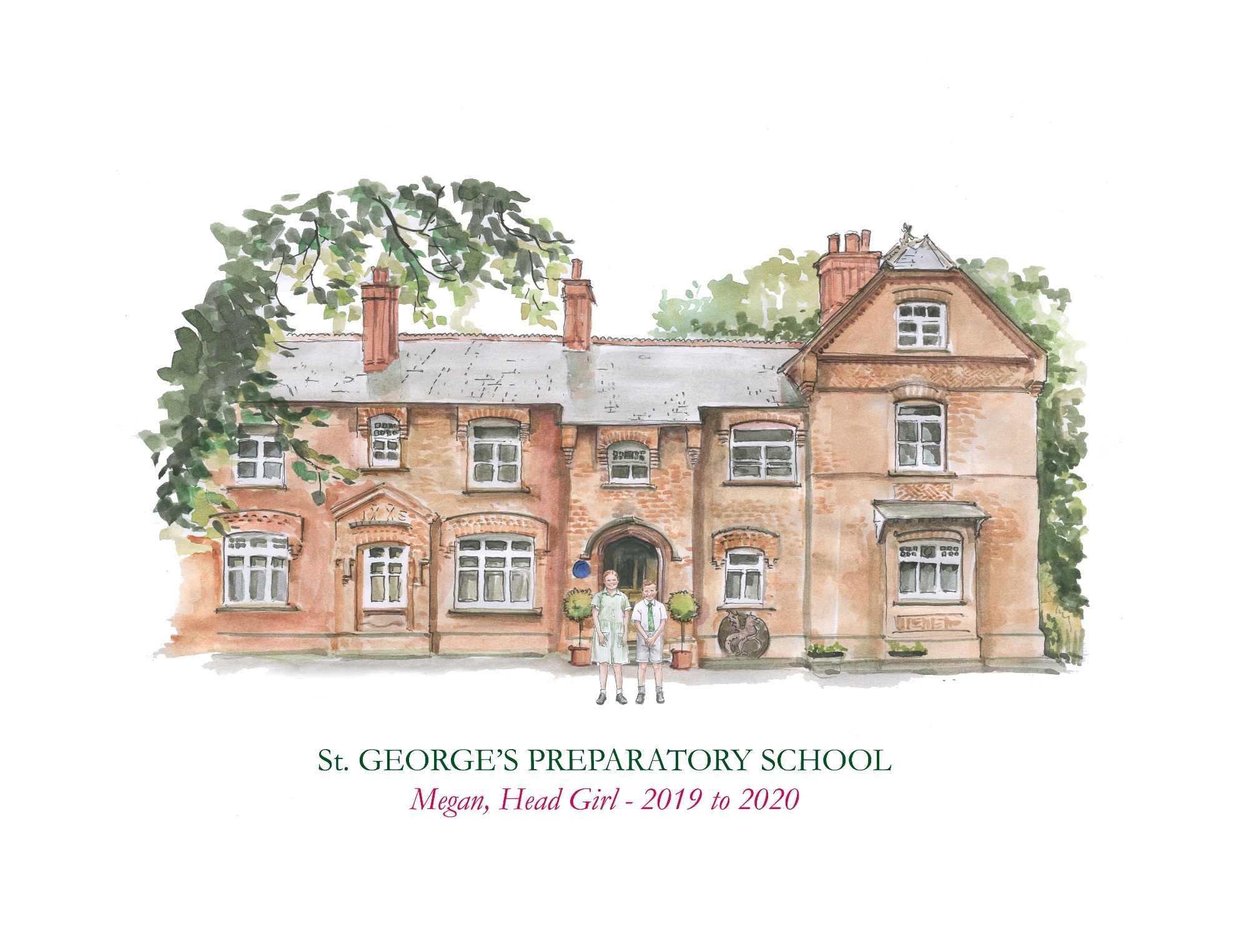 Leavers print
£175 plus £10 for additional prints